How about a wee update?
All in this year I've spent about 450$$ give or take on getting my tech updated, software etc in order for me to write properly.
I sold an essay to The Establishment and it was a huge first on a lot of levels for me. I also really need y'all to follow The Establishment because it's ALL WOMAN FUCKING RUN and that is so amazing to me. Even if I wasn't in it, I'd be into it.
Milcah and I put out SCLAB (and currently it is not available, look for the new version in 2016, follow us at the blog here) and that process has been eye opening, hard and weird. Ultimately very rewarding and I made a lil bit of coinage.
I've been doing readings, got paid for one.
I am still rocking with my Patreon.
AND last week I sat down to rearrange my finances.
SO officially with my Patreon right now (going by what I got in last month) this is how things are shaking out. I'm busting open my books, someone make me stop watching Bar Rescue.
71.26- Patreon- Incoming
Software/personal/bills
6.40
10.94
18.08
15.00
=20 bucks not spoken for.
Now my current hosting is all taken care of until next year. I did wind up spending a bit more than I am normally comfortable with out of my writing money for an outfit for Litcrawl (I'll post about that tomorrow), a few beauty items. But this is how my budget looks without any extra spending. I do sometimes spend 8-10$ a month on boxes of nice tea or fancy candy also celebratory Capone's or whatever.
This is all money from Patreon/other writing stuff and I'm still really invested in not taking from the household budget for some things.
Looking forward I'm concentrating on a couple of things. Saving up for AWP is #1 and to that end I started a Gofundme.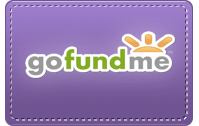 I have a goal of raising 2K because with however much I save up that will just make the trip and everything WAY easier. I don't feel great about it, but closed mouths don't get fed.
I have a couple of side hustles that net me a few extra bucks a month in giftcards.
Now, aside from AWP I am saving up to do some stuff. I've recently started to believe in actually investing in my own work so here's some stuff I'm working on budgeting out.
Grown up writer business cards.
Supplies for zine making.
Money set aside for short distance travel/more readings.
Budget for a new website venture.
Etsy shop fees.
New other venture.
Included in some of these are factors like:
Time off from the day job and wages/vacation hours lost.
How much time I need to work on a thing that is not writing a thing.
This is the hustle I'm on. Granted, my budget right now is a pretty tight ass. I've not budgeted for any self-care related stuff or beauty stuff. I haven't cut into the budget for hobbies or books. This is pretty bare bones and that's kind of okay with me. I'm really trying to avoid Poor Kid Panic and do what I know I can do.
In order to avoid Poor Kid Panic and feelings I've set some rules for myself.
If looking into Freelance work starts causing panic stop.
Not selling "well" (a WHOLE other post) is not reason for a shame/self hate spiral.
Do not get angry at self for asking for help/support.
Do not stress, self to the point of being unable to write.
So that's what's up. This is part of what it looks like to be me and how I operate.
Hopefully I'll be able to get some of my side hustle things I have planned going.
What else?
I've been thinking a lot about how/where I submit because that decision has just gotten so much more difficult for me. I'll talk about that at another time.
So there we go.
I'll do another update maybe on towards Christmas when I've got some of my new hustles up and running.